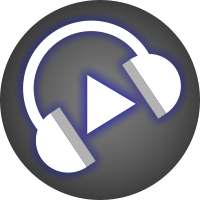 Latest release:
2.4.1743 (2022-06-14)
Download QuasarMX free version
Buy QuasarMX

Latest pre-release:
2.3.1724 RC (2021-07-16)
Buy Early Access to Alpha/Beta
QuasarMX
We love music. We are passionate about it. QuasarMX is our statement of how a personal music player should be: sleek, fast and convenient – without sacrificing features and functionality for the sake of fitting on a small screen. In fact QuasarMX is the product of scratching our own itch and "dogfooding" it every single day.
We usually encourage to download, try and explore QuasarMX and its many features. However, if you are into cheap marketing talk, here it is:
Intuitive swipe user interface
Think all mobile music players have the same limited interface and feature-set? Try QuasarMX! We squeezed almost all of the functionality of desktop music players into this mobile app in a comprehensible way: Every feature has its own easily to remember screen in a horizontal spacial drawer. Swipe left or right to change between the different screens easily. The user interface is fully zoomable to make reading from a distance easy.

Cross platform
Our player runs on more mobile platforms than any other audio player out there. We support Android™, Symbian™ Anna and Belle, MeeGo™, SailfishOS™, Windows™ (PC), Ubuntu™.

The Screens
Play List Overview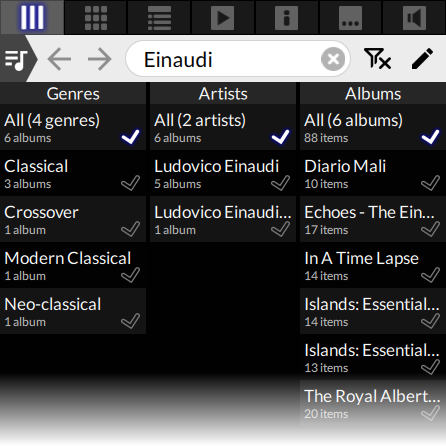 The Play List Overview displays and filters your music compilation or playlist by genre, artist and album.

Cover View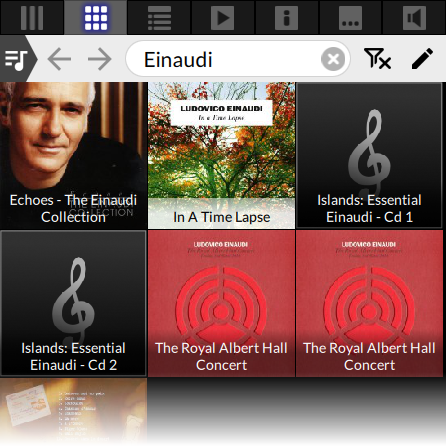 The Cover View screen displays all albums and their covers at a glance. Playback of whole albums can easily be started with a double-tap.

Play Info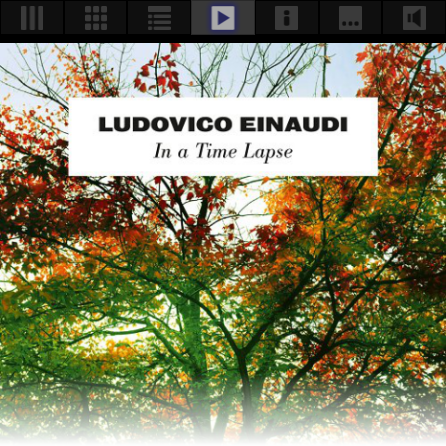 The Play Info screen provides all the essential information of what is currently playing at a glance. It is overlaid with a 3 x 3 Hot Area Matrix that allows to quickly control the player without distractions, for example in the car.

Track Information

The Track Information screen is divided into separate tabs that display information about the currently playing file. Additionally information about the artist, album and the track's lyrics can be downloaded from the external services.

Sound Settings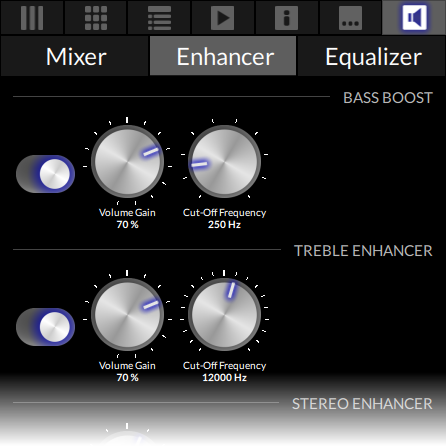 The Sound settings screen is a major feature of the Pro version and allows control of the various sound enhancement and mixer features.

Remote controls
Bluetooth and wired remote controls are supported out of the box. QuasarMX will make sure the audio routing is done correctly. Pulling out the headset will pause the playback and will not leave you in an awkward situation. On Linux systems with D-BUS support we also provide an MPRIS2 interface for remote control from widgets or automation from the command line.

Car Mode
QuasarMX can automatically detect your car's Bluetooth-enabled radio and switch into the special Car Mode. In this mode the display will be kept turned on and QuasarMX's features will be configured to not disturb or distract you while driving. The 3 x 3 Hot Area Matrix in the Play Info screen allows for distraction-free control of the player.

Tools
Cover Art Downloader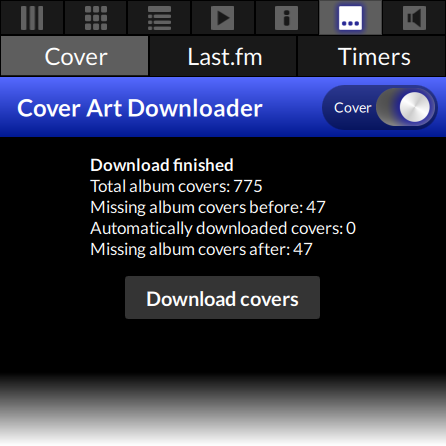 QuasarMX can download missing cover art images for your albums via the open-source Katastrophos.net Cover Art Search Engine.

External Services
QuasarMX provides optional integration of external services like LyricWiki and Last.fm. "Optional" because we hate sharing information with cloud services as much as you do. You get to decide. In fact, every feature relying on an external services has a toggle and a link to its privacy statement and terms of use.

The Meteora Audio Engine
High Quality Audio Filters
Our Meteora Audio Engine provides high quality audio playback with 32-bit/64-bit floating-point accuracy ensuring that no detail is lost. We don't do fixed-point calculations and the inherent clipping of the audio signal caused by the low precision. All filters and enhancers have been hand-optimized to use ARM™ NEON™ and ARM™ VFP™ for maximum efficiency and performance.

Distortion-free playback
Filters and enhancers can add distortions when enhancing the volume beyond what can be digitally reproduced. This effect is called clipping. QuasarMX includes a novel approach that prevents clipping by analyzing and adjusting levels on-the-fly.

Excellent Power Efficiency
The Meteora Audio Engine uses dynamic latency switching to keep your smartphone and its battery cool and longer lasting.

Gapless Playback
Our playback engine supports gapless playback out of the box. An intelligent analysis of your music files makes sure all files play without silence in between, even those not properly encoded.

File Formats
We support all common audio file formats: MP3, MP4, Ogg Vorbis, FLAC, ALAC, etc.
Missing file formats not supported by the operating system will be supplemented by our decoder.